With PetDesk, You Now Have Access To Quality Pet Care From the Comfort and Safety of Your Own Home.
To ensure our patients continue to get the best veterinary care possible from any location, we are offering virtual vet care visits through our PetDesk Pet Care App.
While virtual visits may not offer the same feeling as an in-person visit to our clinic, this video appointment allows you to connect to our medical team and get fast, reliable answers to your questions or concerns via video conferencing.
During regular business hours, you can utilize the PetDesk app to connect to either Dr. Chigos or Dr. Johnson for a remote, video consultation. This allows the Wildwood Veterinary Clinic team to have a clear picture of your pet from wherever you are. While it's not suitable for every medical issue or for emergencies, virtual vet visits work great for most routine cases, eliminating the need for you to drive to our office and minimizing health concerns for you and our staff.
Plus, with PetDesk app you can tackle all your pet care needs right from your phone including requesting appointments and prescription refills as well as quick, two-way texting with our medical team.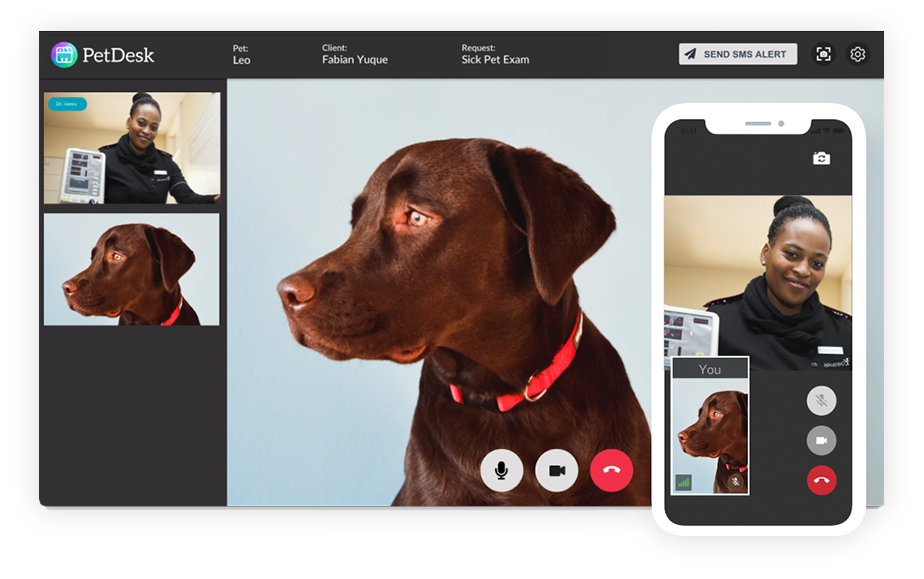 Getting started with PetDesk is easy. Simply download the App for Apple IOS or Android and request a virtual visit.
Once you've downloaded the app, sign in using the email address on file with our clinic. Then, get started managing your pet's care right through the app!
Important Virtual Visit Details:
PetDesk can connect you with your Wildwood veterinary team via video during business hours only.
Not all ailments are suited for virtual visits, and video conferencing is not suitable for urgent or emergency care.
What Is Suitable For Virtual Pet Care?
Allergies
Coughing, sneezing, signs of upper respiratory infections
Skin conditions, itching or rashes
Diabetic care and management
External parasites (fleas, ticks, mites, etc.)
Gastrointestinal upsets, intestinal parasites
Hospice care
Lameness evaluations
Nutritional counseling
Stressed or anxious pets and behavioral evaluations
Suture checks or surgery re-checks
If you think that you pet is in need of emergency care, please do not request a virtual visit and contact us immediately at (503) 477-4757.