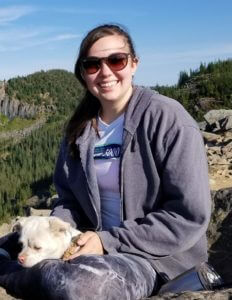 Riley
Office Manager
I was born and raised in Arizona but moved to Portland in 2015. I come from a family of animal lovers and grew up riding horses and raising animals for the county fair. I got my first dog, Oscar, when I was 16 and he inspired me to work with animals for a living!
I live with my partner, Allen, and our two dogs Zeke and Oscar. We spend our free time camping, hiking, and exploring dog parks!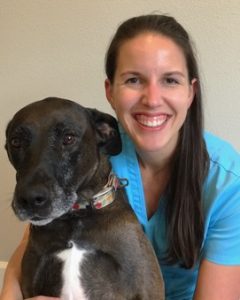 Laura
Certified Veterinary Technician
Growing up in the Pacific NW, I knew I always wanted to work with animals. I began my career with animals volunteering time at the Oregon Zoo, which is where I learned that I have a passion for teaching. Becoming a Certified Veterinary Technician was a great way to serve animals as well as their owners in a both a nursing and teaching capacity. I began my experience in the veterinary field in 2005 and graduated with my CVT license in 2008. I started my professional journey in a veterinary oncology practice and moved to general practice in 2011. I value the diversity and individuality of our clients and their pets. My favorite parts of my job are spending time with clients to help them make informed decisions and to provide the best possible care for their pet.
I spend all of my free time being a mom to two little kids, Maverick and Evelyn, and our dog, Holley. I like to cook, garden, travel and take on home improvement projects with my husband (usually getting ourselves in over our heads!).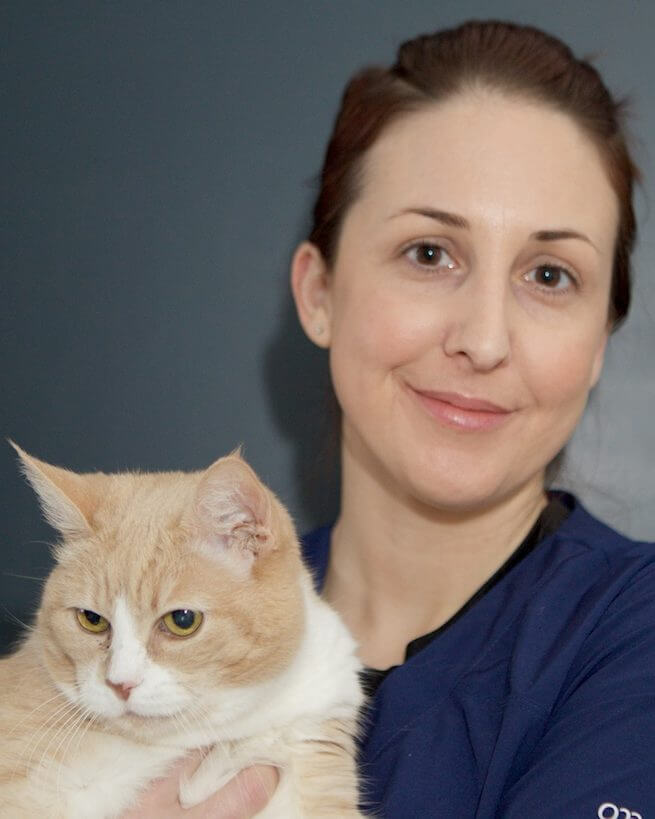 Christine
Veterinary Technician
Born in San Francisco, I began working in the veterinary field in 2007. Although I originally planned to be a veterinarian, I discovered my passion for the hands-on technical aspect that defines veterinary assisting and being there to comfort patients during times of stress. My top priorities include creating a fear-free environment for pets and educating clients on preventive healthcare so that pets can lead long and healthy lives. Although I don't have fur babies at home, I treat all my patients as if they are my own. I have lived in Portland since 2009 and enjoy hiking, music, reading, and crafting.

Catherine
Veterinary Technician/Receptionist
I was born and raised in the Central Valley of California and moved to Oregon at the start of 2019. I've always had a love for animals of all kinds. I decided at a young age that I wanted to help animals in any capacity I could. I eventually earned the nickname "Dr. Dolittle" from my mom because I was always trying to help animals and bring them home. This desire followed me into adulthood when I put my passion into practice and began assisting in 2018.
I currently live with two snakes, two lizards, one tortoise, two dogs, and my husband while attending college at Portland Community College. On my days off, if I'm not doing homework, I enjoy hiking, reading, and exploring every part of this beautiful state!

Brenna
Veterinary Assistant/Receptionist
Born and raised in the South Coast of Massachusetts, I attended the University of South Carolina (Go Gamecocks!) before moving to Portland in 2019. I worked with exotics in zoos and aquariums before joining the veterinary field and have now been a vet assistant and receptionist for 3 years. Working with dogs and cats is a huge departure from reptiles and fish, but I carried my love of positive training and enrichment into general practice.
I spend all of my free time with my dachshund, Bowie, traveling the PNW, knitting, and watching movies.