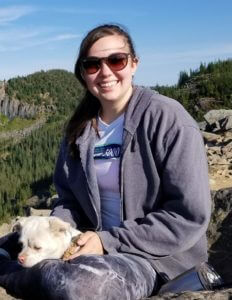 Riley
Office Manager
I was born and raised in Arizona but moved to Portland in 2015. I come from a family of animal lovers and grew up riding horses and raising animals for the county fair. I got my first dog, Oscar, when I was 16 and he inspired me to work with animals for a living!
I live with my partner, Allen, and our two dogs Zeke and Oscar. We spend our free time camping, hiking, and exploring dog parks!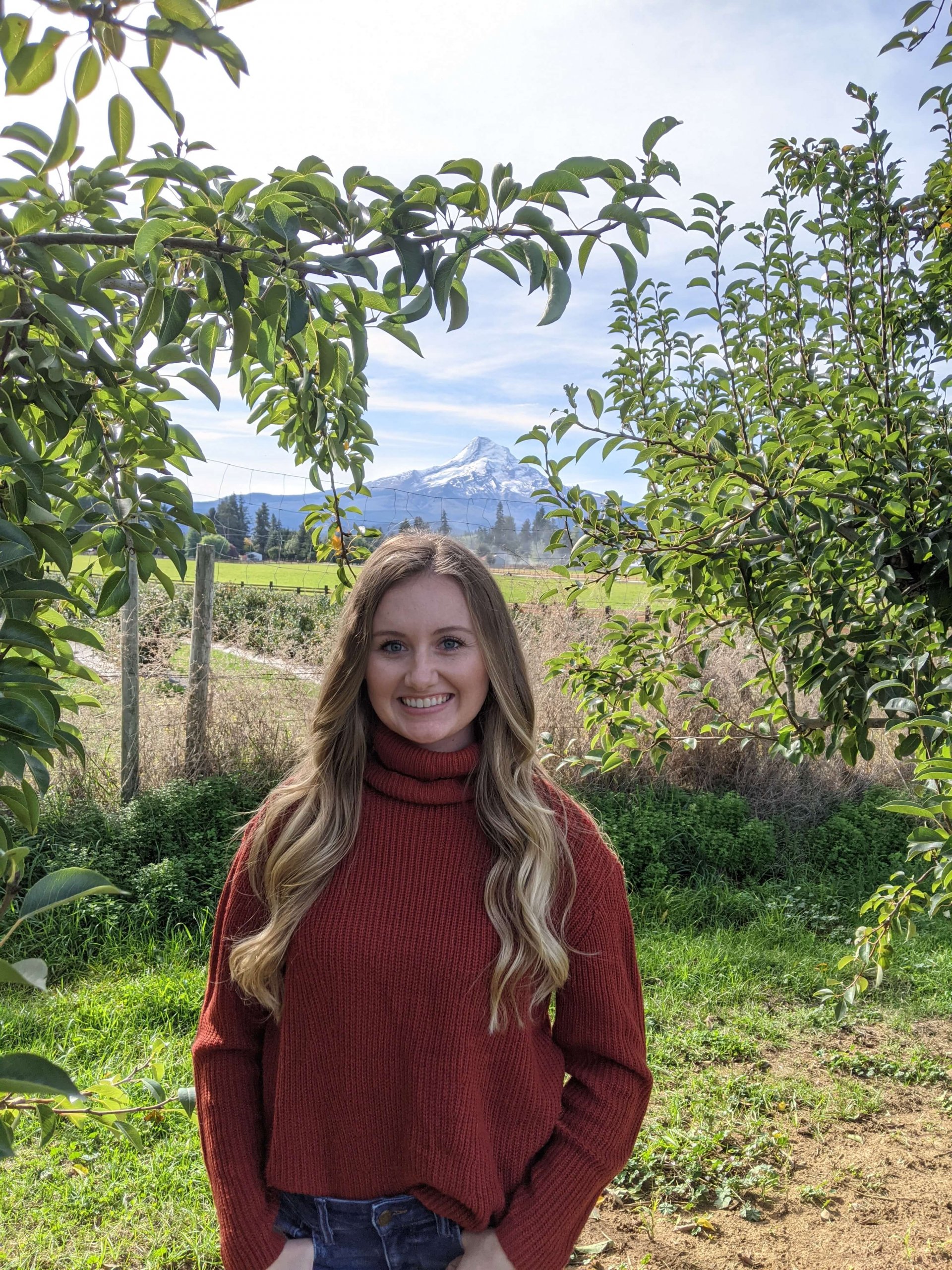 Kiyana
Lead Technician
I was born and raised in Indiana and moved to Oregon in 2012. I began working at a vet clinic while finishing college and have been working in general practice since then.
My favorite thing about working in GP is getting to provide nursing care for patients from a young age, into adulthood, to end of life care, & all the stages in between. I focus on maintaining a fear free environment for my patients and make sure they are comfortable and safe while in my care.
On my days off, my husband and I are usually paddle boarding, snowmobiling, traveling, doing home projects, and spending time with our 3 cats. We have 2 Maine Coons, Louie & Stanley, & a domestic short hair, Nelson.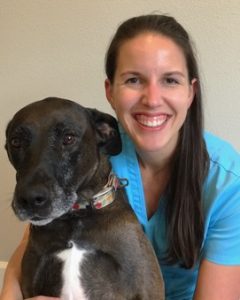 Laura
Certified Veterinary Technician
Growing up in the Pacific NW, I knew I always wanted to work with animals. I began my career with animals volunteering time at the Oregon Zoo, which is where I learned that I have a passion for teaching. Becoming a Certified Veterinary Technician was a great way to serve animals as well as their owners in a both a nursing and teaching capacity. I began my experience in the veterinary field in 2005 and graduated with my CVT license in 2008. I started my professional journey in a veterinary oncology practice and moved to general practice in 2011. I value the diversity and individuality of our clients and their pets. My favorite parts of my job are spending time with clients to help them make informed decisions and to provide the best possible care for their pet.
I spend all of my free time being a mom to two little kids, Maverick and Evelyn, and our dog, Holley. I like to cook, garden, travel and take on home improvement projects with my husband (usually getting ourselves in over our heads!).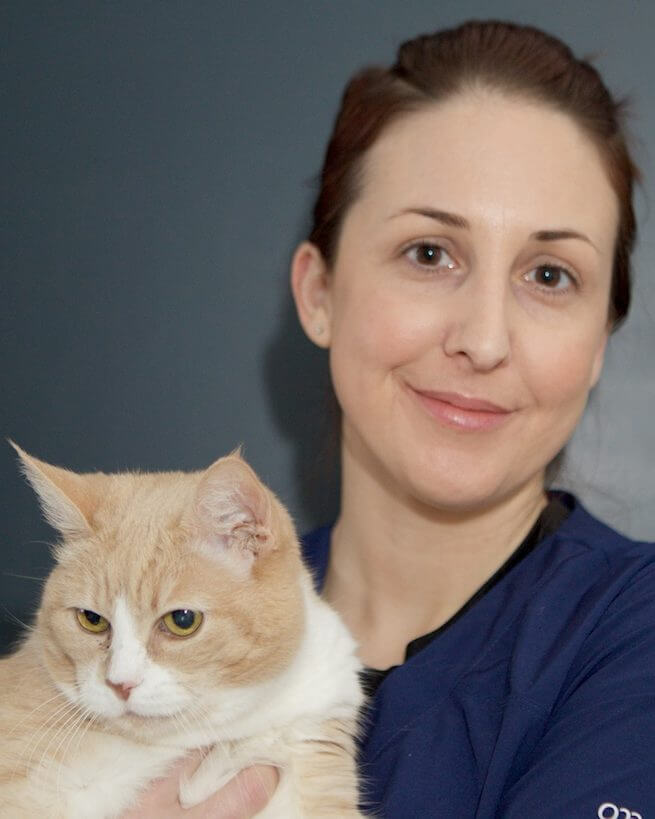 Christine
Veterinary Technician
Born in San Francisco, I began working in the veterinary field in 2007. Although I originally planned to be a veterinarian, I discovered my passion for the hands-on technical aspect that defines veterinary assisting and being there to comfort patients during times of stress. My top priorities include creating a fear-free environment for pets and educating clients on preventive healthcare so that pets can lead long and healthy lives. Although I don't have fur babies at home, I treat all my patients as if they are my own. I have lived in Portland since 2009 and enjoy hiking, music, reading, and crafting.

Chelsey
Veterinary Technician
I grew up in Vancouver, WA where I attended Washington State University for my bachelor's degree. I have always loved animals and I've had a variety of pets in the past. I previously volunteered and worked at the local humane society for several years as an animal care tech before I became a veterinary assistant. I worked at an ER/specialty hospital for 4 years. Now I'm on the path to obtain my veterinary technician degree. My foremost goal is to provide the best quality of care to our patients.
My partner, Brandon, and I enjoy running, hiking, camping, watching movies, and playing video games. We love all that the PNW has to offer which is why we decided to live in Oregon. We currently have a cat named Minerva and a Havanese named Claire.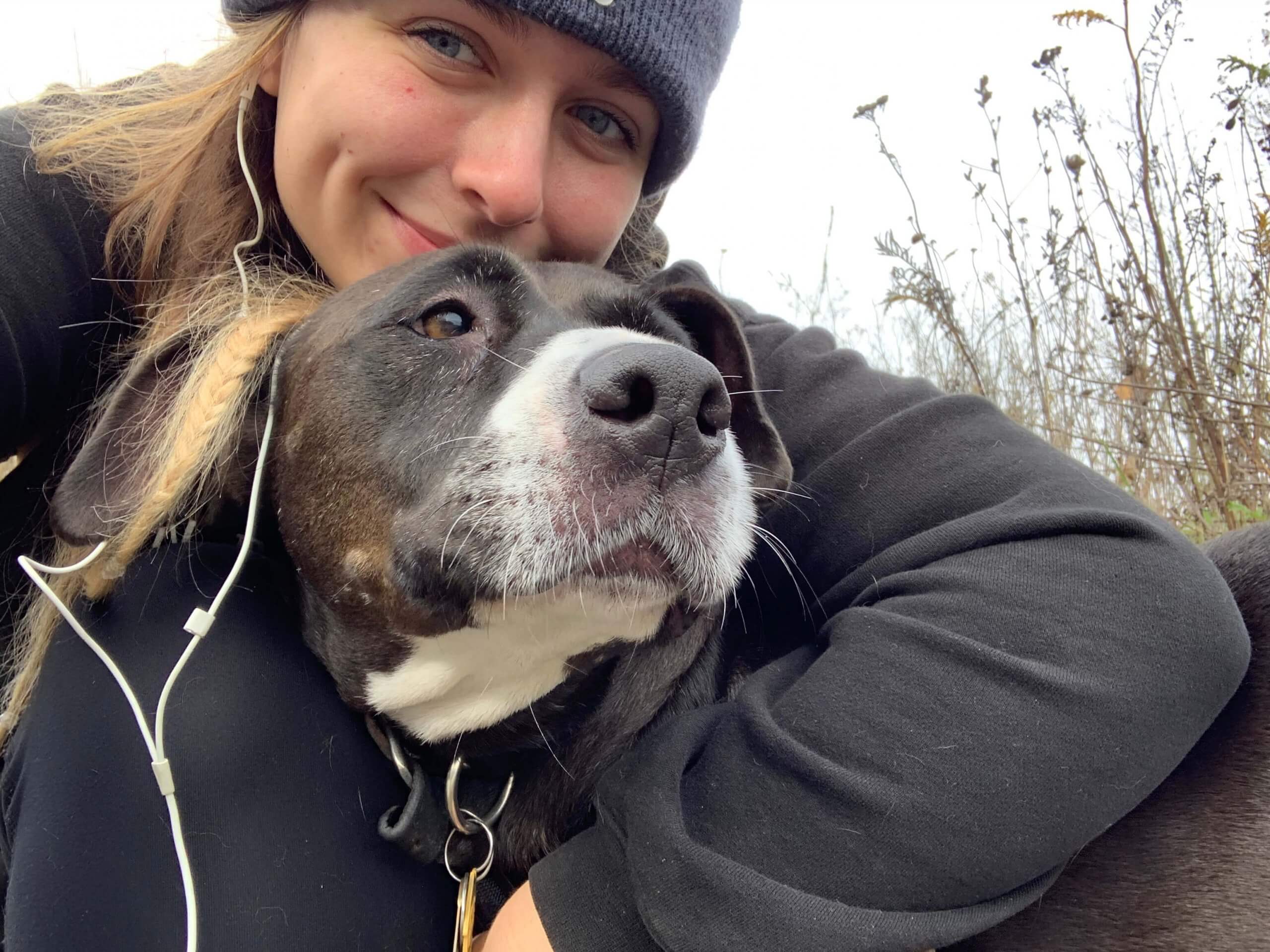 Molly
Receptionist
I grew up for the first years of my life in the beautiful Willamette Valley of Oregon. I was raised only 10 minutes away from Silverfalls State Park where I was surrounded by forests, farmland, waterfalls, and tons of animals! I attended the University of Oregon to pursue higher education & in 2019, I moved to Portland to finish my degree in Child, Youth, & Family Studies at Portland State University. I am passionate about helping children affected by the criminal justice system & I want to give back any way that I can.
I love working in the veterinary field because it allows me to connect more to animals & I love making them feel loved. I am grateful to be the first point of contact for owners who are seeking care for their loved fluffy family member. I have two cats named Pickles Dill & Biscuit Bottom who I cherish so much. I also have a beloved rescue dog named Hazelnut who loves spending time behind the front desk & being a good helper to everyone at the clinic!